If you have a promo code you'd like to use, please enter it at sign up on your payment page. Codes may be case and space sensitive, so please take care to enter it as is and with no additional spaces in the promo code field.
You can also enter a promo code after sign up in the 2ULaundry app. Go to the Profile tab and scroll down to "Credits and Promos". Enter your promo code and make sure to hit the "Redeem" button so it will be properly applied to your account.
1. Go to "Profile"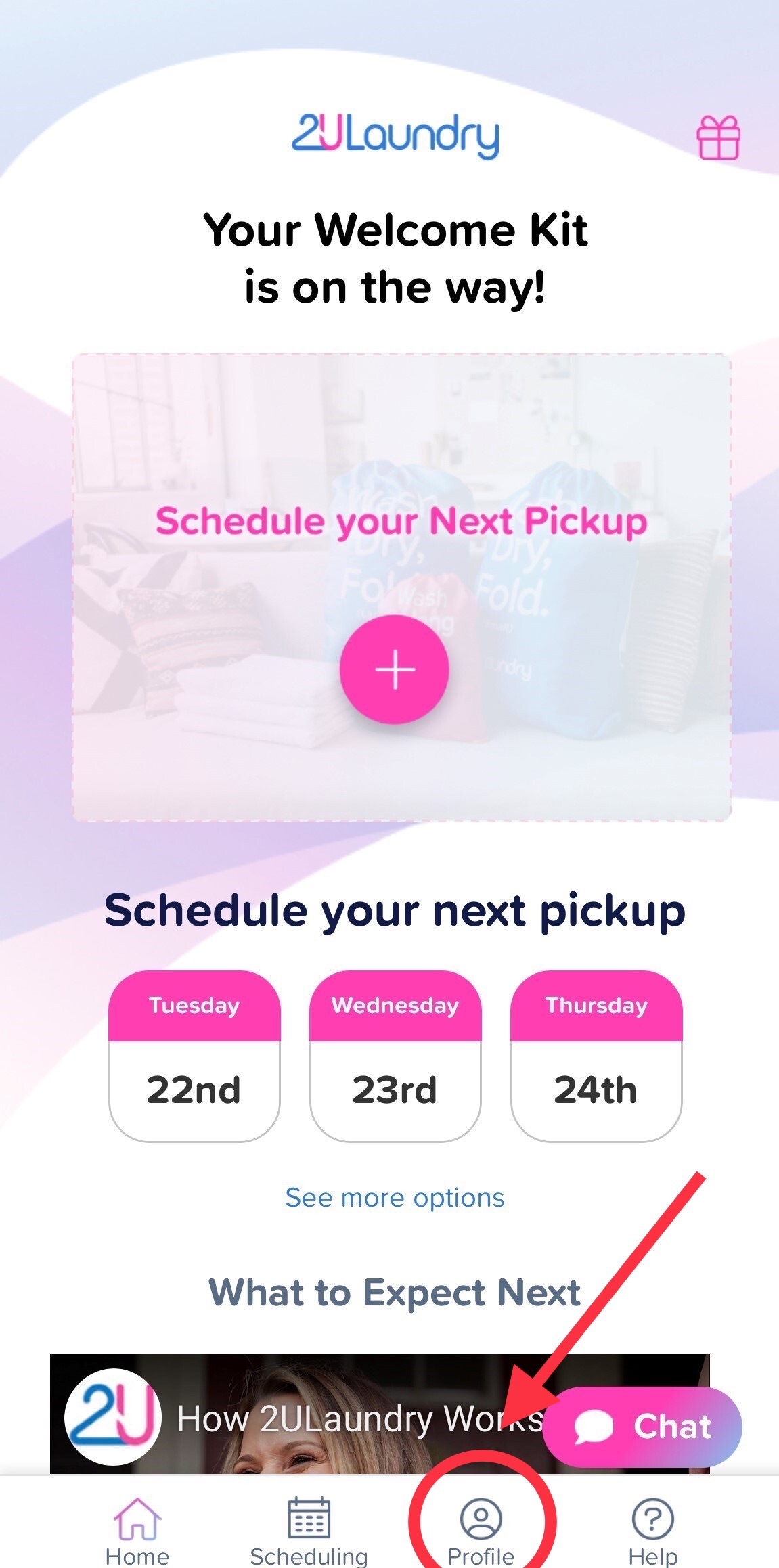 2. Go to "Credits and promos"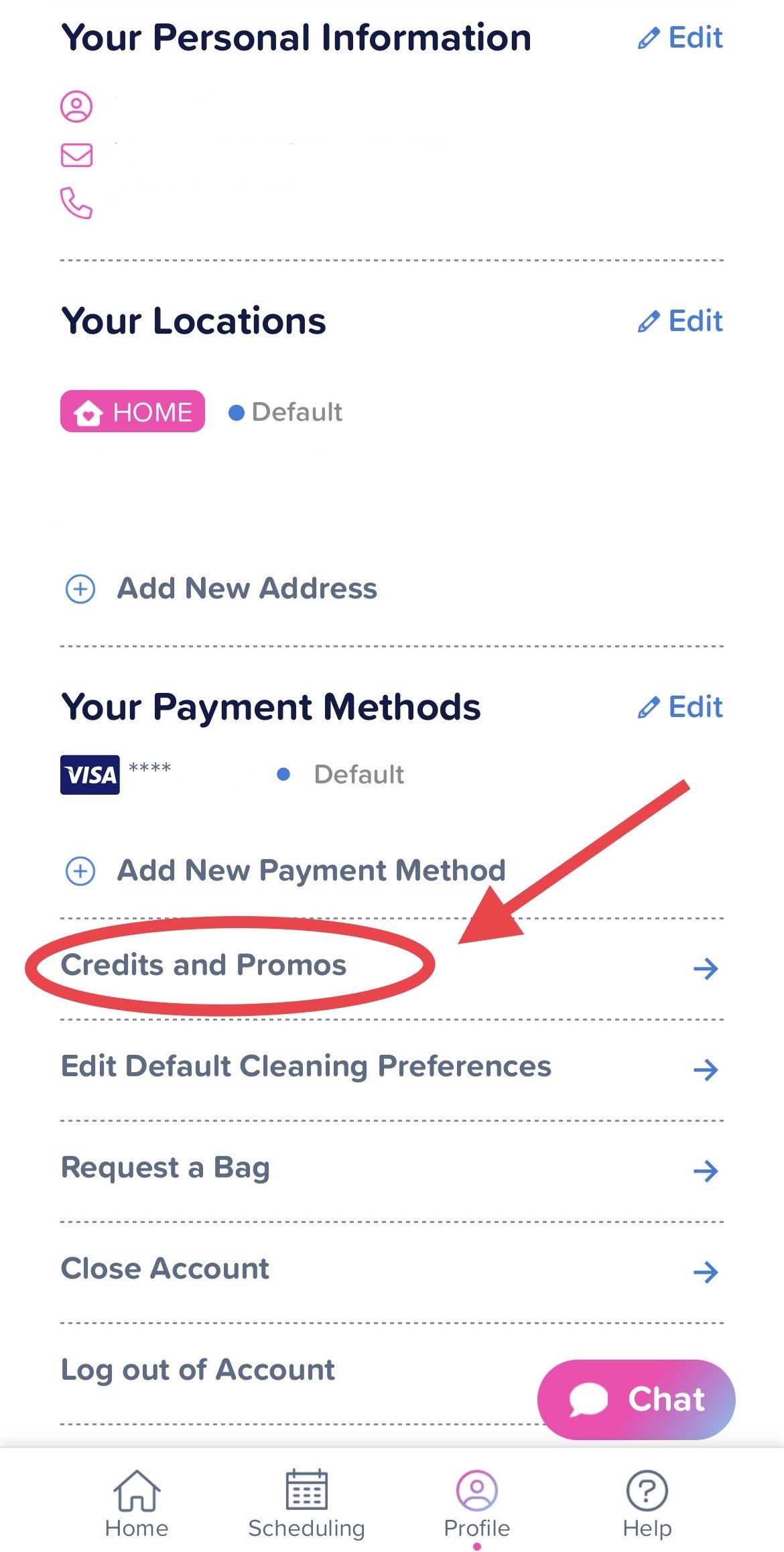 3. Enter your promo code and click on "Redeem"