The last stage of the sign up process includes entering your payment information. This is also where you will enter any coupons or promo codes that you may have.
You'll notice at this stage that there will be no payment due on that same day. Placing your order is like scheduling a dinner reservation at a restaurant: there is no charge because we do not yet know what you're going to order.
Your order will not be charged until it gets back to our facility and is processed. You will be charged before delivery and provided an itemized receipt.
If your payment method is not accepted, or if you have any issues entering this payment information you can reach out to our Customer Care team: we'll be happy to help you with your issue!
Please note that you will be able to change your payment method at any time later on by entering your profile within the app.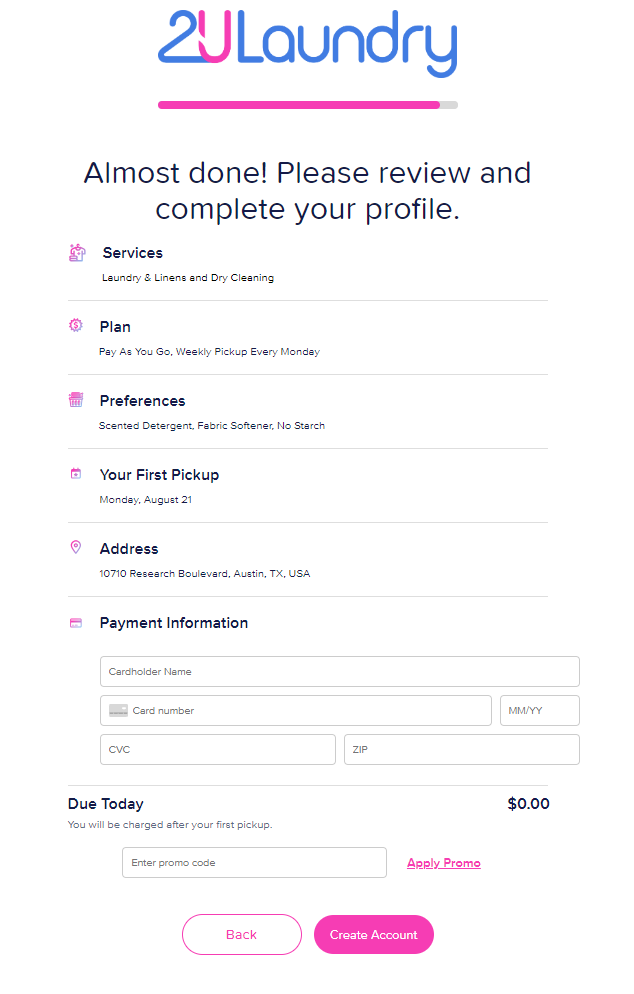 Payment information is the last stage of the sign-up process