In order to place your first order and after downloading our app you will need to create an account and provide us with some basic contact information.
The first thing you'll see when you open our app for the first time is a form asking you to provide us with your first name, last name, email, phone and address. Don't worry if you want to add multiple addresses: you'll be able to do this after signing up! However, we ask you to enter the one that will be your default address.
Your phone number will be a key element of the entire life cycle with 2ULaundry, so make sure you enter a primary number where you can receive our SMS notifications.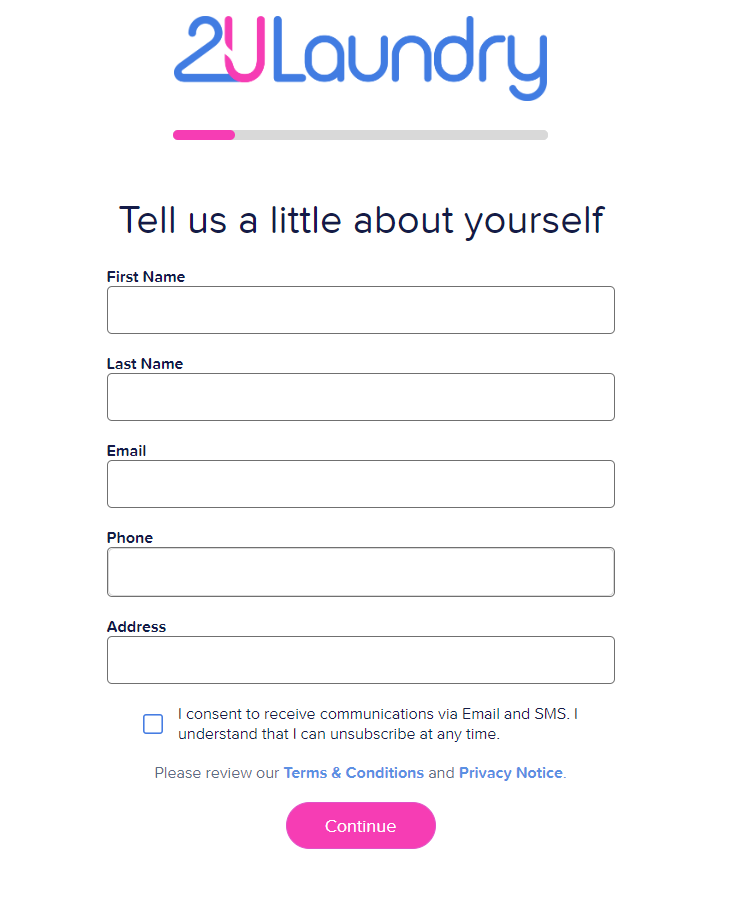 The form you'll see when you open the app for the first time