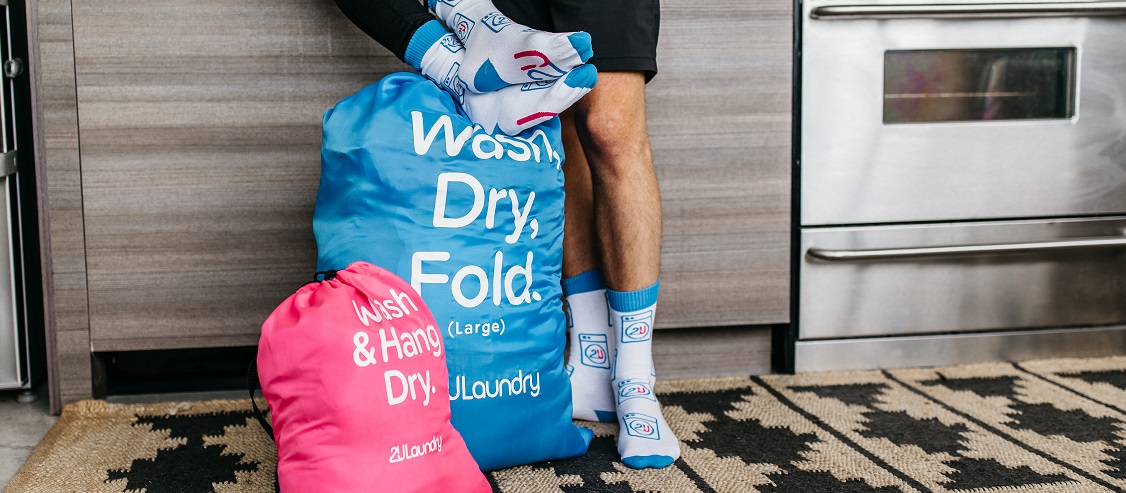 As part of signing up for our services, you'll get a Welcome Kit that includes your own, personalized laundry bags. You'll use these personalized laundry bags to separate your laundry, dry cleaning, hang dry and linens.
These bags are yours to keep! Your Welcome Kit - which includes your 2ULaundry bags - is free and is part of our basic package. However, we do understand that you might have a need for additional bags: for example, if you need to send additional loads of laundry, or if your current bags get lost or damaged.
Please note that you will be charged for those additional bags that you request on top of those provided to you with your welcome kit. Nonetheless, if your bag is damaged we will replace them free of charge as long as you report this to our Customer Care team.
If you do not have enough bags for your upcoming pickup, you can request an additional one by clicking here and we will deliver one to you! There's also an option in our app that will allow you to fill in a form and request a new bag: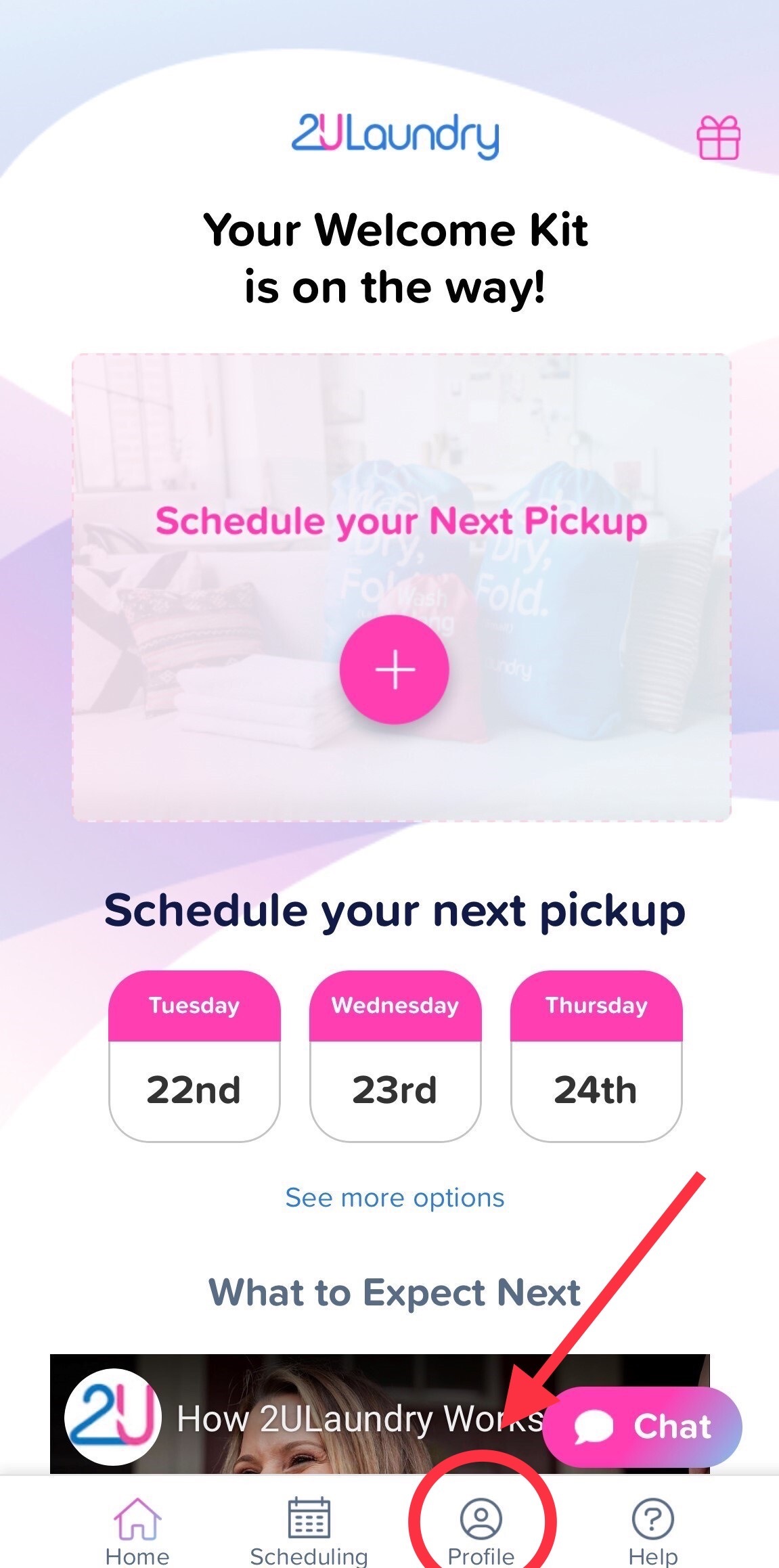 Click on the "Profile" section of our app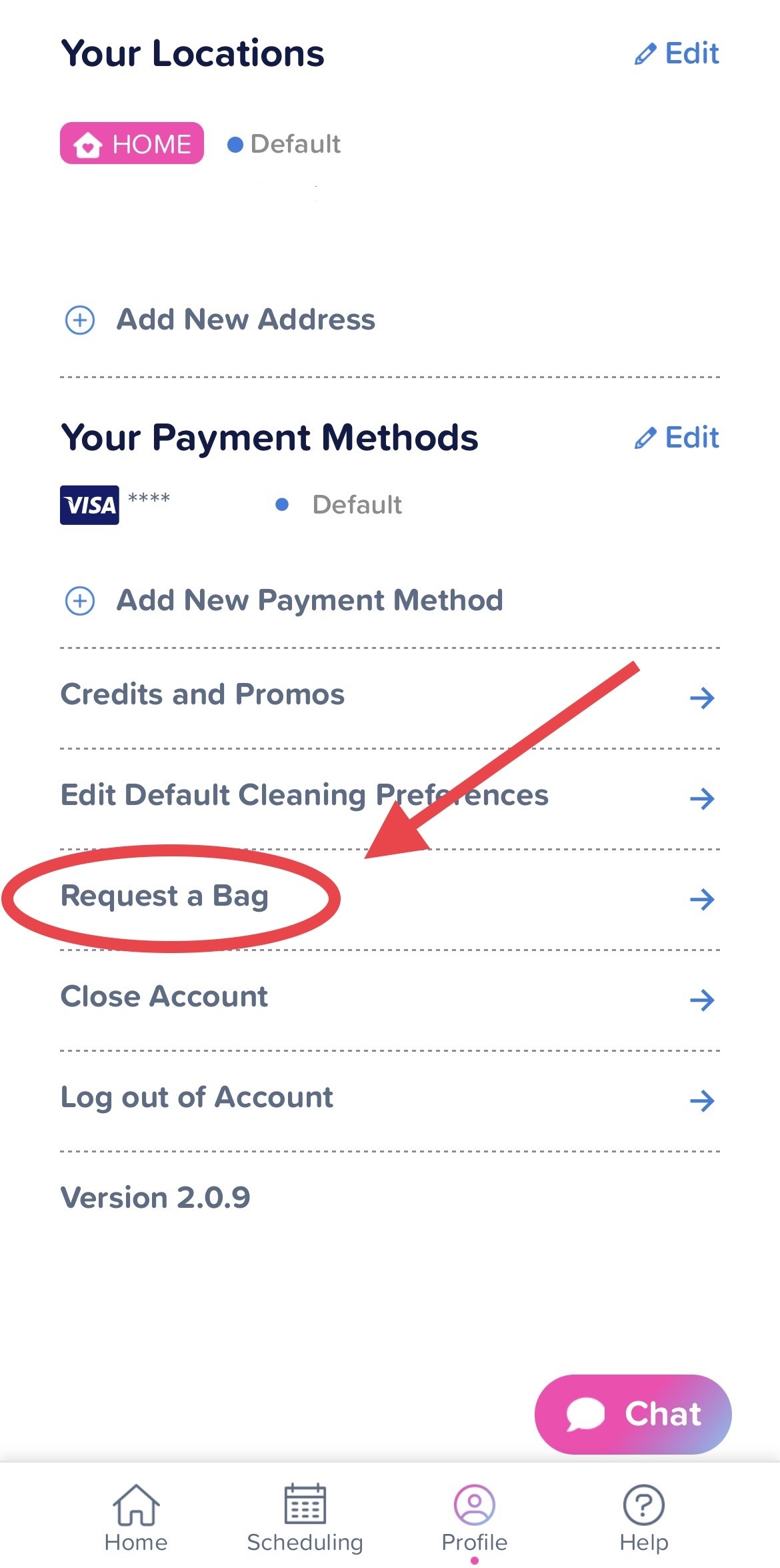 Click on "Request a Bag"
Fill in your details and let us know of your request!