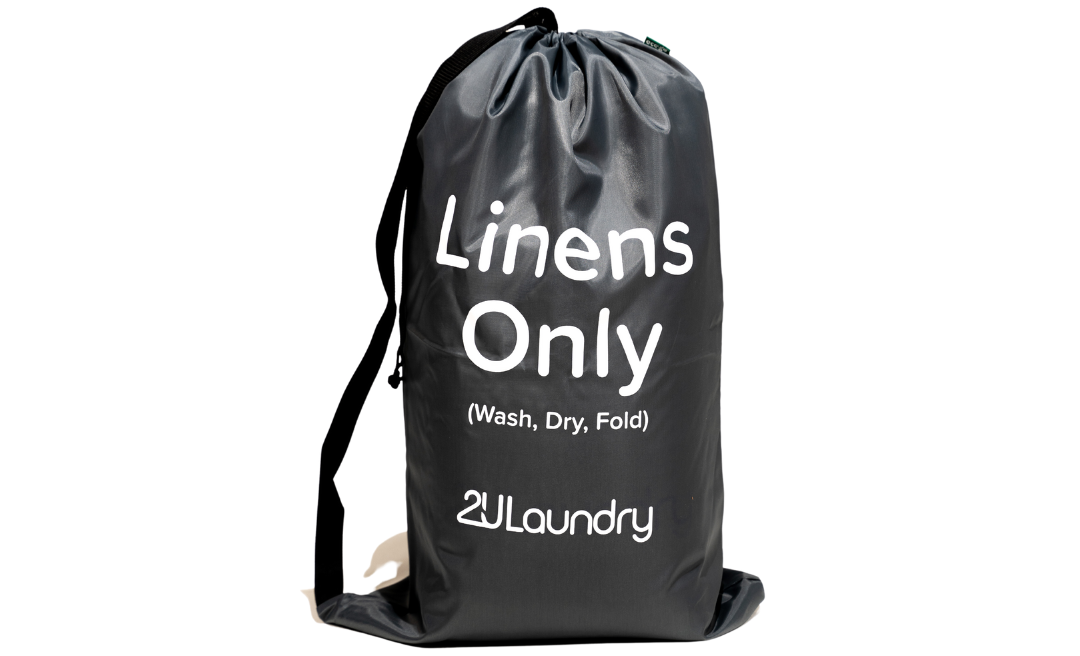 The linens bag is for machine-washable linens: sheets, towels and washcloths only. This doesn't include any regular items such as clothing. You might wonder, why do we offer a linen-only bag at a lower price than our Wash & Fold service? Well, that's because linens are less time consuming to wash and fold, which means they cost less to process.
A great way to use the service is for household linen services. Some of our customers use it monthly, and some recur to a quarterly cadence. If you are going to be sending your linens on a weekly basis you might want to think about subscribing to one of our weekly plans.
The Linen Bag is perfect for small businesses and Airbnb rentals that need to process laundry on a recurrent basis. If you're an Airbnb host, massage therapist, or gym owner, then this is very likely the bag you're looking for! You can also learn more about our commercial services clicking here.