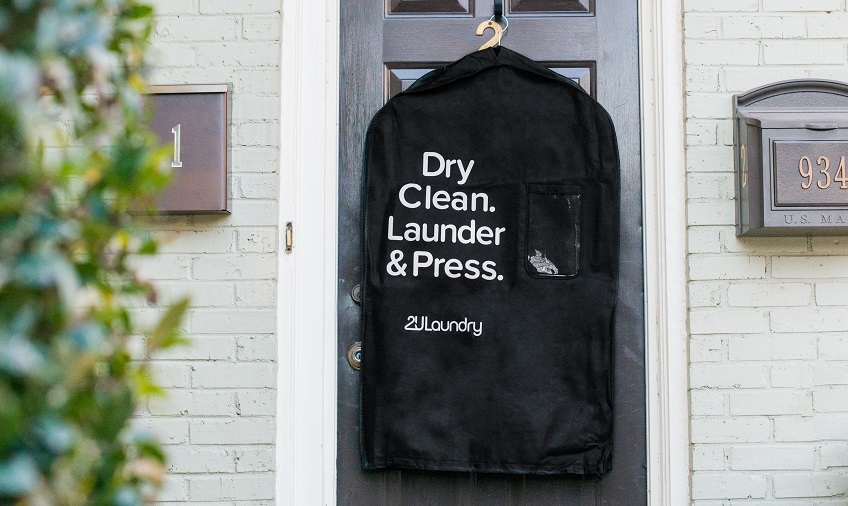 Some customers have asked us if they can send their own hangers and have their dry cleaning items returned hanged in them. It is understandable that you might be more at ease if you keep your garments in the same hangers you use to keep them in on a daily basis!
Unfortunately though, all garments that are sent in the dry cleaning bag are returned hanged on traditional wire hangers and we cannot guarantee that we will keep the hangers you send your clothes in. Just like with other special requests such as sending your own detergent or softener, we have to be extremely careful with any external element that enters our operation, as it might pose a risk for other laundry, our staff and our machines. This unfortunately includes external hangers.
If you send your dry cleaning items with your own hangers, we will do our best to separate them and give the hangers back to you, but we can unfortunately not guarantee this will indeed be the case.
2ULaundry offers a hanger recycling program, through which we collect unwanted wire hangers for reuse. If you're interested in returning your hangers, simply leave them out for collection in a separate disposable bag or in one of our hanger recycling boxes. These can be requested during the signup process by contacting Customer Care.
If you have any questions about the way in which we hang your dry cleaning or the conditions in which your items are returned to you, you can reach out to our Customer Care team.